By Špela Majcen Marušič, Communications Manager.
"Anyone who would be so bold as to attempt to make sense of the constantly shifting political sands in the Middle East today must be truly an expert, or something of a fool," states Professor Larry Diamond, Senior Fellow at the Hoover Institution. In the latest of the Aleph Speaker Series, Diamond took participants on a magical carpet ride, offering an overview of the region's current situation, and demonstrating the importance technology plays in political, societal, and economical development across the Middle East.
The Middle Eastern Dream
A decade after the Arab Spring ignited the wider Middle East and North African (MENA) region, the Arab Barometer shows that 85% of people still believed democracy to be the optimal political system, which contrary to some Western theories, the majority of Arabs perceive as compatible with their religious beliefs. In spite of this, Freedom House reports that MENA countries continue to be the least democratic, with levels of freedom falling well below other regions across the world. Governance of MENA states appears to be even more repressive than that of the pre 2010 era. Following the mostly failed revolutions during the Arab Spring, civil liberties within these countries have severely declined, presenting low levels of transparency and an extremely weak rule of law.
"Arab youth are frustrated, and will remain frustrated," comments Professor Diamond. With about a third of the MENA population falling within the 15 – 25 age bracket, the significance this statement holds is indisputable. The education level is increasing and through the use of technology, the younger generations are now more interconnected than any before them.
However, this societal change has not been reciprocated in political and economic areas, with the majority of MENA states dependent on the (declining) wealth from oil, related subsidies, and the almost non-existent tourism industry at present. Any form of foreign investments, entrepreneurship, and innovation is curbed by continued corruption and state control (Egypt, Turkey), volatile and complex political environment (Lebanon), unstable regimes (Morocco), authoritarian states (Saudi Arabia) and in the worst cases, even war (Syria, Yemen).
Furthermore with progressively restrictive immigration policies enforced by the member states of the European Union, it is perceived that the Arab youth of today feel trapped. Coupled with growing technologies and the ability to compare lives through the lens of social media, they are witnessing the portrayed contrast between their own reality and that of their Western counterparts.
"The old social contract in the MENA region based on public jobs has been shredded by the fact that government coffers are empty. And a new generation is arising that won't be happy with just whatever small opportunity."

Professor Larry Diamond, Senior Fellow, Hoover Institution.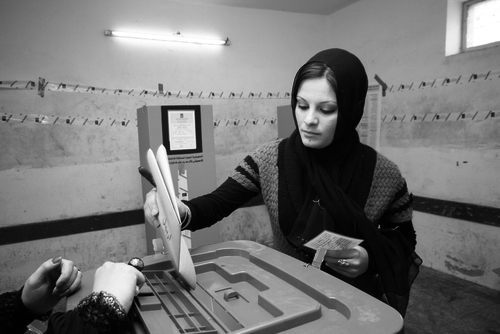 No modern economy without internet
The World Wide Web with all the applications and innovations that followed, has enabled people to discover broader topics of interest and develop expertise which historically were inaccessible to many on a global scale. Twitter was an instrumental tool in the Arab Spring, playing a crucial role in democratizing voices within authoritarian regimes, whilst extreme attempts to control and curb the liberty of expression online continued.
However, "shutting down social media to curb civil unrest is not a long-term solution," believes Professor Diamond. The internet is essential for countries to ride the wave of the modern economy, and especially given the acceleration of digitalization due to Covid-19. From healthcare, retail, and government services to travel and tourism, it is difficult to find a sector untouched by this trend, and fortified by the global pandemic.
In 2019 Statista reported a total of 285 million internet users across the MENA region alone, with an internet penetration rate ranging from 91% in the UAE down to 43% in Egypt, and an average of 67,2%. With the majority of users accessing the internet through mobile devices, the mobile internet penetration rate across the region is forecasted to reach around 53% of the population by 2025.
Moreover, in 2019 Twitter was used by 22% of all internet users in MENA, over two thirds of the population (71%) were on Facebook, Instagram posts were popular with 42%, and Snapchat by 24%, reports Mid East Media.
Unable to deny the power of technology, regimes in the Middle East, look for other methods to tone down potential civil unrests and discourage protesters.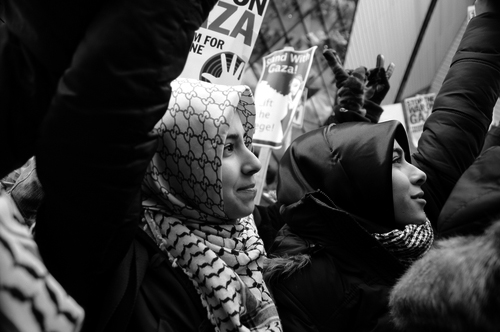 The battle of the AIs
In a world of mass exchange of information, and misinformation, the only option is to keep fighting forward through the use of technology. In this respect, we can observe a clash of two concepts: social media control by regimes in authoritarian states and the freedom of expression through social media by the society.
In one corner, governments are doing all they can to control public opinion. No longer able to do so by old fashioned methods such as spying or shutting down print shops, regimes in the MENA region are now increasingly importing cutting edge surveillance technologies and specialists to scale up controls. Facial recognition, smart cities, and other identifiers lie at the heart of surveillance in the 21st century. In addition, regime followers have been known to disable protest leaders on social media platforms, monitoring, censoring, and manipulating information using armies of 'trolls' set to enforce the idea that people's (liberal) opinions are in minority,  thus discouraging them from decisive action.
And in the other corner, citizens, influences, and social media platforms themselves, have recently been seen taking a stand, putting into place proactive measures to curb and fight the disinformation and oppression. Throughout the past year, Twitter has started implementing a series of policies to detect and tackle synthetic media (deepfakes) and has developed prompt-like structures calling users' attention to potentially misleading content, before they digest or re-share it. In this spirit, Birdwatch, the latest fact-checking program intended to fight misinformation on Twitter is set to add context notes to tweets, explains Sarah Personnette, Vice President of Global Client Solutions at Twitter.
"Internet and technology add scale to innovation, but also require incredible commitment to leadership and ethics in decisioning, in policy making and in management overall."

Sarah Personnette, Vice President of Global Client Solutions at Twitter
They say "a fool is happy that he knows no more." In today's digital age, being a fool comes with a high price as technology gives us a greater capacity to acquire knowledge on a grand scale and greater responsibility to utilize this knowledge for a good cause.
Knowledge has the power to create and to destroy, the ability to empower or to oppress. MENA countries are those where business runs in the DNA of their hospitable people. It is thus our responsibility to become experts, continually aiming to understand and assess the current political and economic situation, see through the many complexities, and begin to leverage opportunities in the region.